Crispy leaves were tumbling; New Patch messages are fluttering in the autumn wind. How are you doing, everyone? Welcome to Norheim's fall. Patch 0.13 is here!
0.13 is a light-weight patch with several features and experience optimizations as well as small surprises. Your feedback means everything to us. Many optimizations in this patch are based on our community feedback and suggestions. Kudos to these wonderful people! This time, marching speed and the rewards for Ruins Exploration both are increased. You can now view the units of high-ranked players in the game, as well as use Game Assistance to figure out Elements Unit strategies. And we are not done yet, you can even switch kingdoms! Also Seven Immortal Images fresh out of oven, one for each Elements Unit. Why don't go see if you like them? We can make them into wallpapers and share with you!
The following are more details if you want to keep reading!
[Patch Highlights]
1.All-new Immortal Gallery now available!
In the last patch, we mentioned the concept of Elements Units. With this new patch, all Immortals of the same element will have their own Elements Unit Gallery entry. When you obtain an Immortal, they will be lit up in the corresponding Gallery entry. Once you collect an Immortal in the same Gallery entry, you can claim Gems there too! Go check if you've completed any Immortal Gallery entries! (You can look for easter eggs of hidden and unannounced Immortals in each entry too!)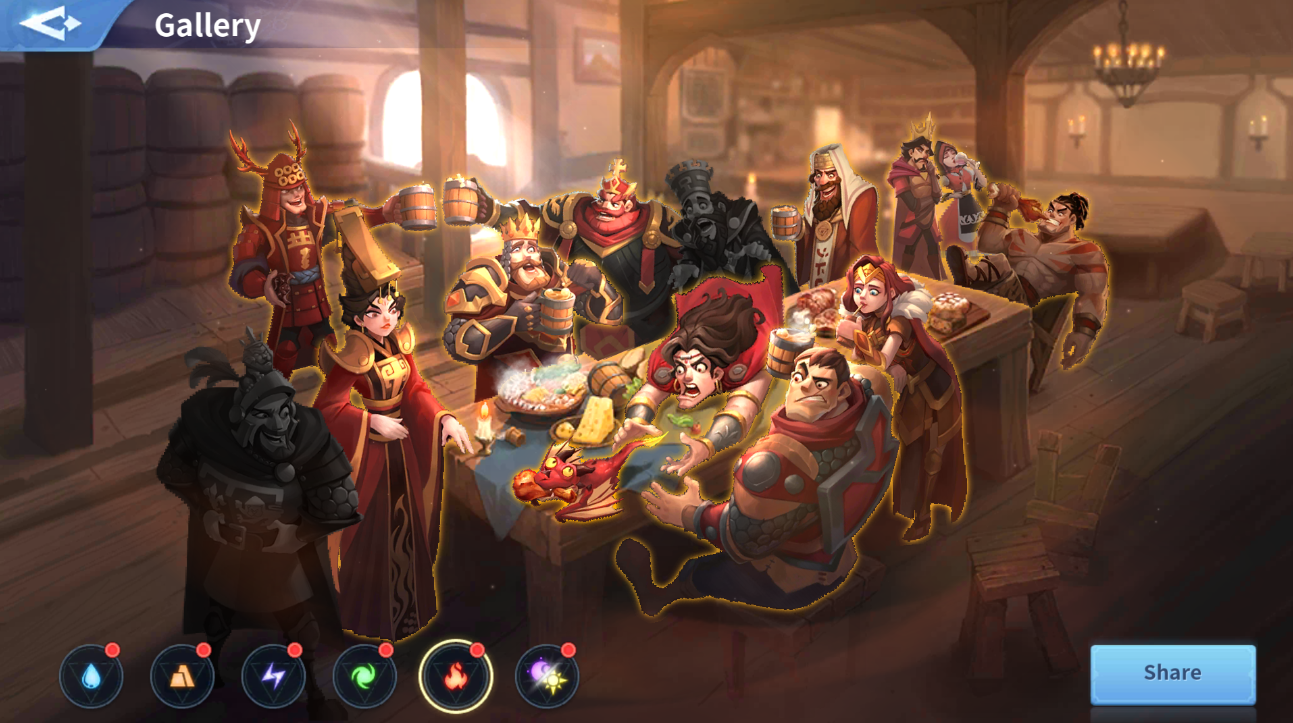 2.Comprehensive upgrade to Ruins Exploration! With this new patch, all Lords'Exploration Progress will be reset, but brand-new rewards will also be available! Here is how Ruins Exploration will work post-patch:
1) Time required for single exploration greatly reduced:
a.Marching speed of Scout troops will be increased.
b.When you reach 10,000 exploration points, one additional Scout troop can be unlocked.
c.You can obtain the brand-new item Prophetic Remains during exploration. Use Prophetic Remains to immediately finish exploring a Ruin.
2) Ruins Exploration now split into three stages, with increased rewards:
a.Ruins Exploration is divided into three stages, each for a Resource Zone of the corresponding level. Each Side Stele Shard will only drop in the map corresponding to it.
b.There are now three objectives for each stage of Ruins Exploration. Rewards for each objective has been increased. When you clear all the objectives of a stage, Ruins Exploration for the next level's Resource Zone will be unlocked.
c.Rewards for collecting all Stele Shards will be increased, with additional resources and speedup items.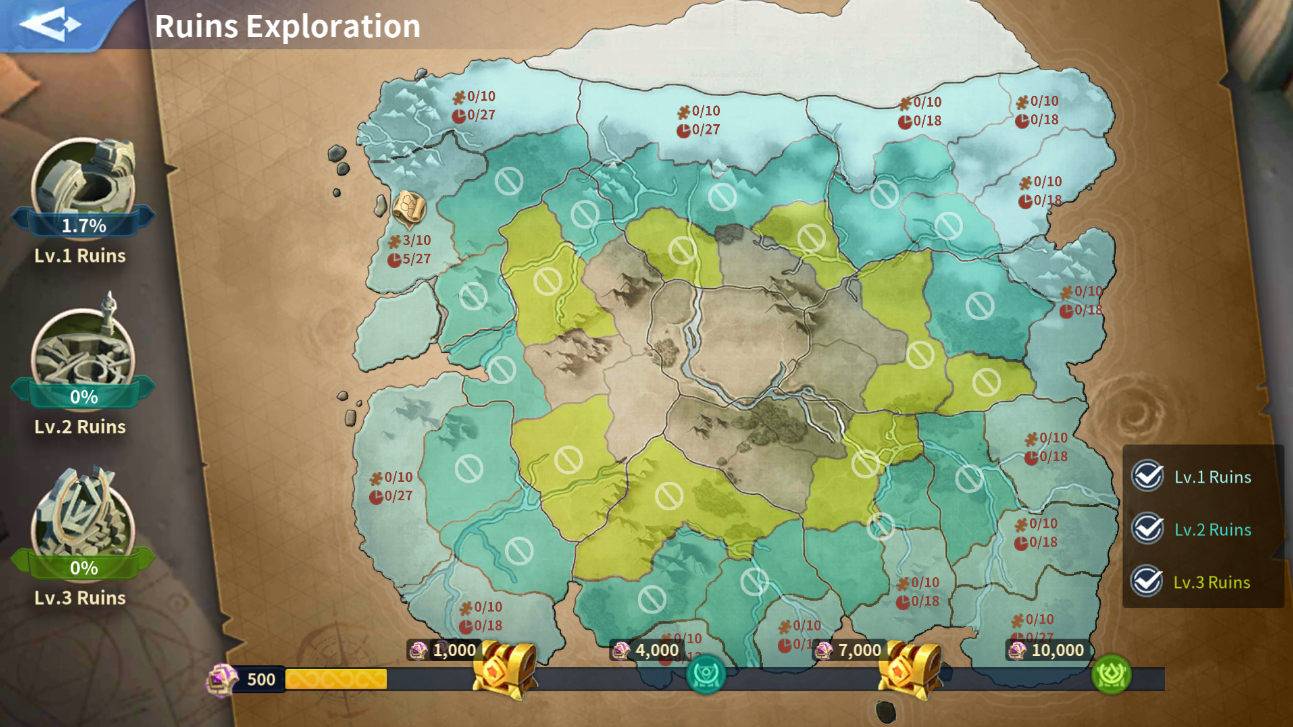 3.See detailed unit details in the Arena Rankings/Power Rankings:
You can now view the detailed unit lineups of top players in the Arena Rankings and Power Rankings. The units of top-ranking players are no longer a secret. Study their strategies, and discover the key to growing stronger!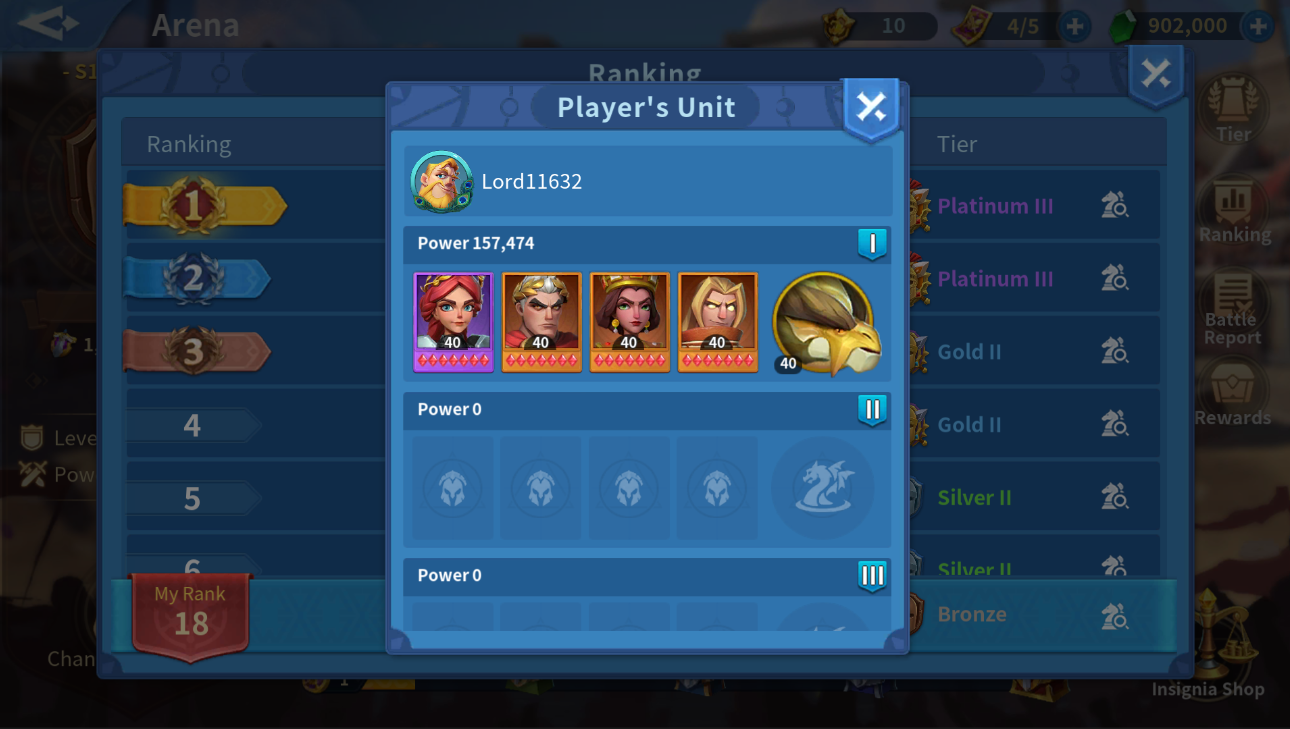 4.You can now switch kingdoms!
With Patch 0.13, the ability to switch kingdoms has finally arrived. Just tap your in-game avatar, and click the button next to your kingdom's name to switch your kingdom.
5.New sharing features:
1)On the Troops interface, you can now share your unit to the World/Kingdom/Alliance channels and discuss it with others!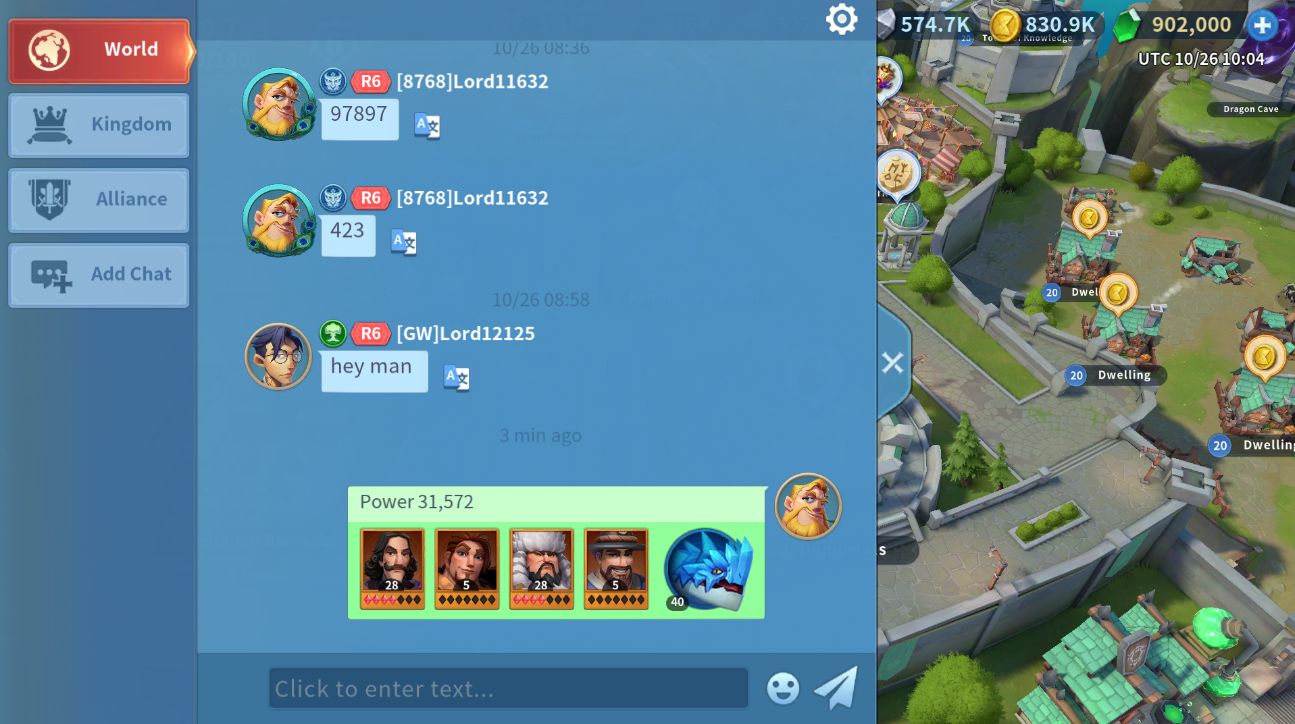 2)You can also share the Immortals you've obtained to Facebook/Instagram/Twitter from the Immortal Gallery interface.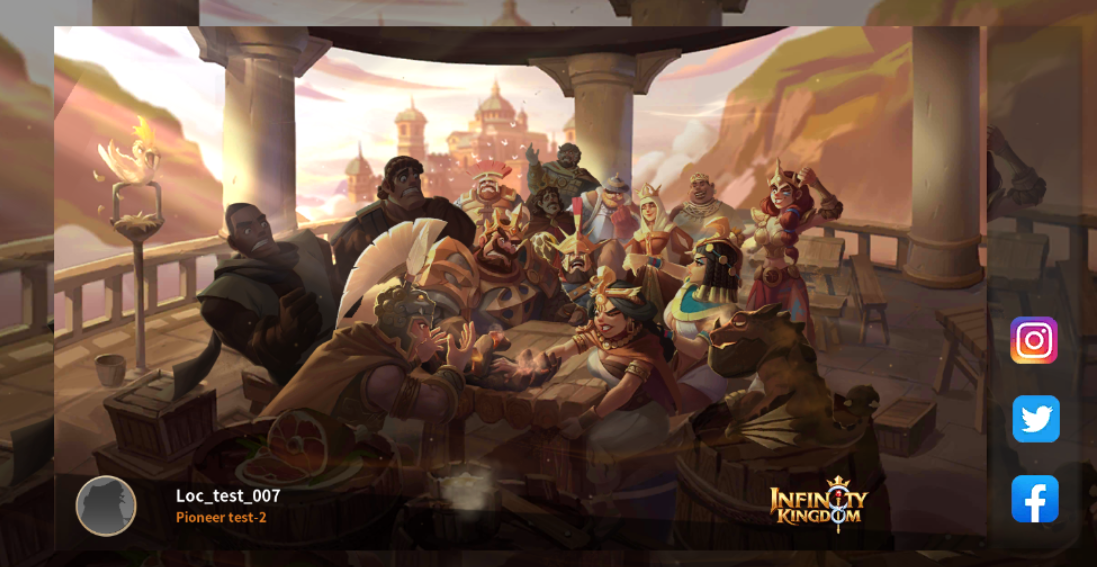 [Feature Optimizations]
1.Harbor: With this new patch, Lords will be able to choose between 3-hour, 6-hour, and 12-hour sailing times. The longer the sailing time, the greater the rewards!
2.Alchemy Lab: Time required for Immortal Rebirth in the Alchemy Lab has been optimized. The lower the Immortal's level, the less time will be needed for Rebirth.
3.Bulletin: The Bulletin is a new building where Lords can view the latest news about the game.
4.Assistance: Go to Lord Info > Assistance to view Unit strategies, Tower of Knowledge skills, Vulnerabilities, Equipments, Dragons, Immortals, Customer service.
5.Well of Time:
a.Complete chapters in the Well of Time to obtain buffs: Possible buffs include resource generation buffs, Barracks training speedup buffs, Hospital healing speedup buffs, building upgrade speedup buffs, and Technology research speedup buffs.
b.Increased Well of Time drop rate: Guaranteed to drop one core item each time. Items required for Immortal upgrades has been slightly reduced.
6.Chat system:
a.Maximum number of messages for World, Kingdom, Alliance, and Offline chats increased from 20 to 500.
b.Private Chat contact records increased from 5 to 10. Number of messages for each contact increased from 20 to 50.
c.Lords'Alliance Rank is now visible in chat.
[Immortals and Dragons]
1.Adjusted Hannibal Barca skill: Chance of extra damage reduced from 90% to 45%. Extra damage increased from 45% to 90%.
2.Adjusted Gem rewards when obtaining Immortals: Changed to 300 Gems for Epic Immortals, 100 Gems for Elite Immortals, 50 Gems for Rare Immortals, and 30 Gems for Uncommon Immortals.
3.Adjusted method for obtaining Immortals: All Epic Immortals in the Market adjusted to produce after obtaining.
4.Adjusted Water Dragon healing skill: Water Dragon's 1st skill now heals the two units with the lowest HP instead of the front row. Healing amount has been reduced by 9%.
[Alliance]
1.Added Alliance Calendar: R5 and above Alliance members can set the Alliance Calendar to remind their allies to join Sieges. The reminder will be sent via both push notification and in-game alliance mail.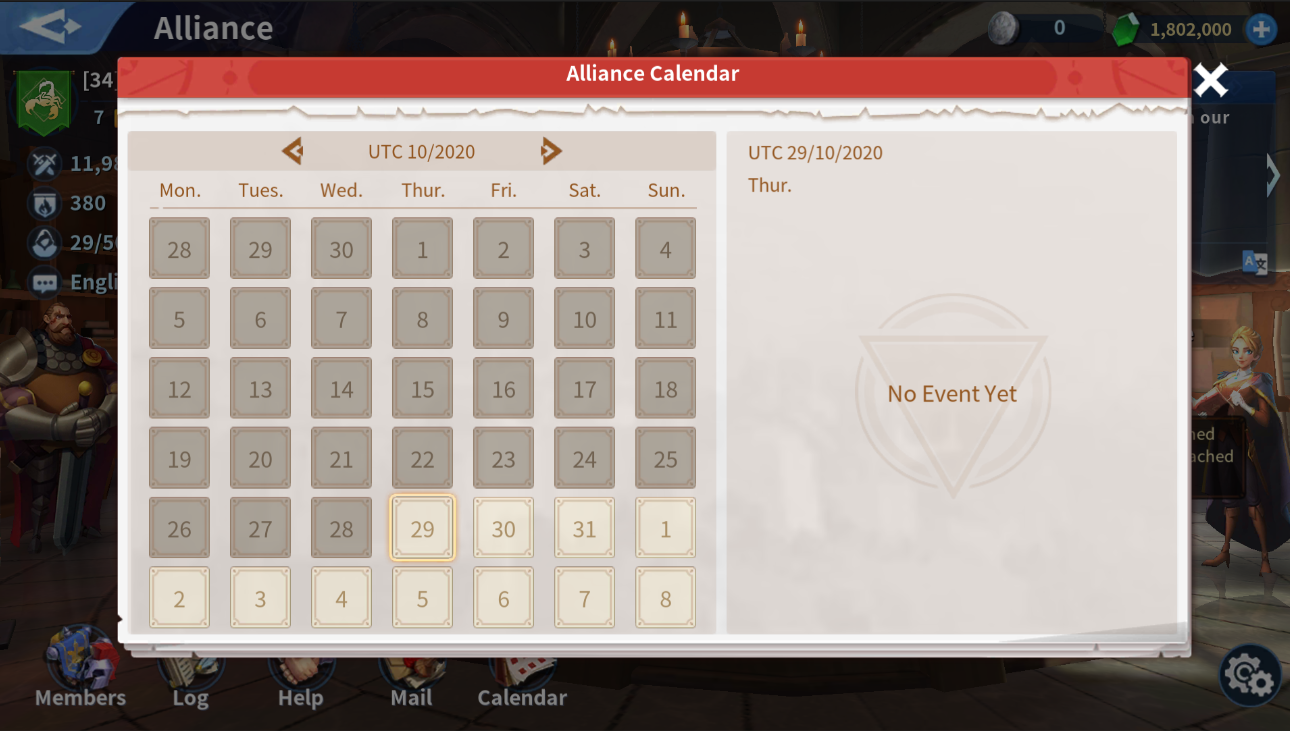 2. Optimized Alliance Missions: Difficulty of Alliance Missions has been reduced.
3. Optimized Alliance Technology Brothers-in-Arms: Assistance to help you reduce another 1% time.
[World map]
1.Optimized Search:
a.Search will no longer show Resource areas already occupied and being gathered by other Lords.
b.Added ability to search for Gnome Bosses.
2.Optimized Rebel event:
a.Added the ability to Depart Now.
b.Increased the reward for suppressing rebels.
3.Alliance Mails now sent after re-occupying a city:
Alliance Mails are now also sent if an Alliance occupies a city that it has already occupied before. Ranking information for First Occupation Reward Sieges and Enemy Kills can be viewed.
[UI and Design Optimizations]
1.Optimized visuals for the Alliance Territories interface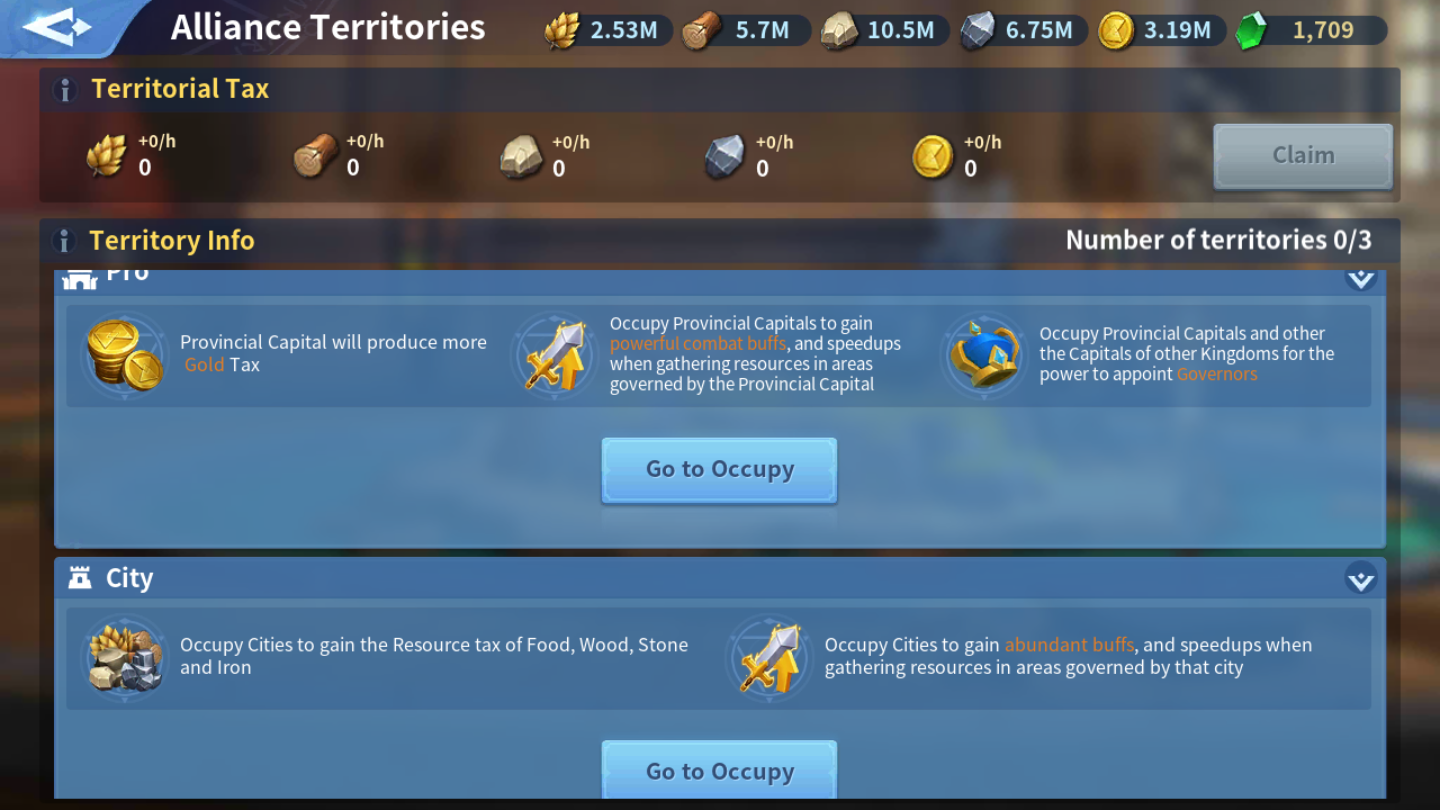 2.Changed order of icons at the bottom of the main interface.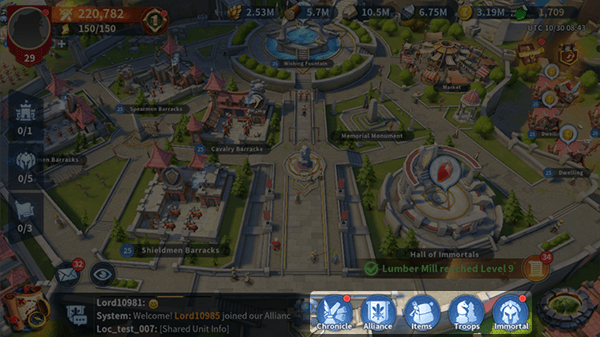 3.Added new Event panels.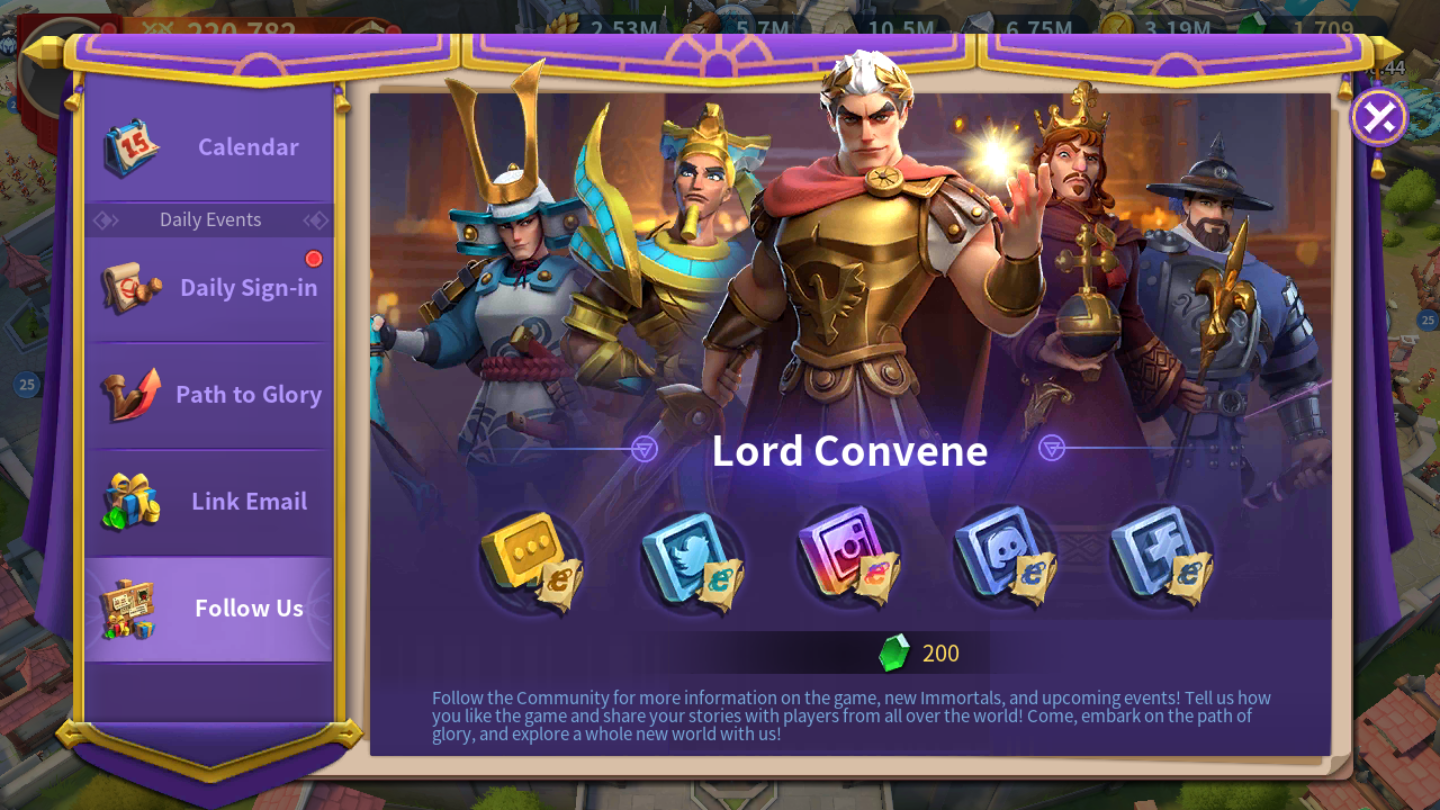 4.Arena, Hospital, Chronicle, and other UI optimizations.
That's all the changes coming with Patch 0.13! We know many of Lords cared about new gameplay and server relocation function. Dev team are working on all these exciting stuff. It will be launched soon with the next patch! Also your feedbacks are immensely valuable for us, and we seriously take all your suggestions into consideration. Your passion and support has reenergized us to keep no stones unturned. So please stay safe during this hard time, and we truly love you and can't wait to see you on Norheim!
Infinity Kingdom development team, still working hard this autum